Lomagundi College Primary School provides a caring community experience for our pupils, where we nurture, challenge and teach them to be independent and resourceful as they progress in their school journey.
Life at Lomagundi is all about balance. We have a mix of boarding and day pupils, a mix of different religions, and a mix of girls and boys who live and learn together in our beautiful school setting. This reflects our motto of "Tabatana" and this togetherness builds the basis of Lomagundi's friendly, family atmosphere.
We strongly believe in that the relationship between staff and parents is of utmost importance, and we encourage communication and involvement. By working in partnership, we can provide the support that each student needs to feel secure, valued and loved.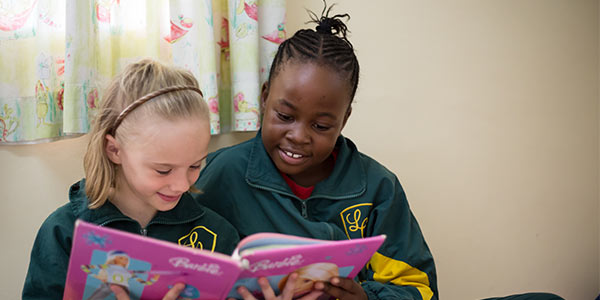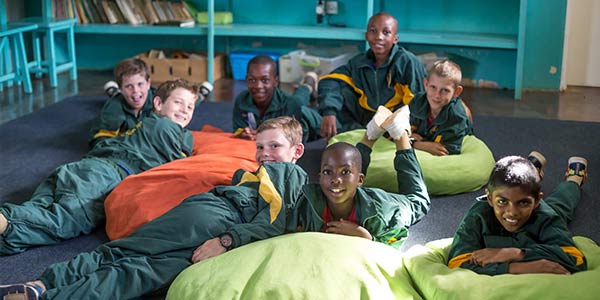 Boarding at LCPS
At LCPS, we provide a wonderful "extended family" experience and the chance to make friends for life. Our hostels have two caring matrons, one for the boys and one for the girls. The matrons are resident next to the hostels so that the children are able to call on them at any time. Each hostel has an entertainment area and common rooms which are constantly renovated and come with working desks, toys, TV, DSTV decoder and DVD player. Our common rooms provide a comfortable space for the children to do their homework as well as for entertainment.
Weekly Boarding
In order to provide flexibility, weekly boarding options are available to Grades 1 to 7. Children spend four nights away from home where they are supervised and cared for by the hostel matrons and duty staff.
Parents may either drop their children off at school on a Monday morning and collect them again on a Friday after school, or they may make use of the weekly bus service from Chinhoyi. Buses leave on Friday at lunchtime and return on Monday morning. Children get to spend the weekend at home depending on their sporting commitments.
Full Boarding
Full Boarding options are available for Grades 1 to 7. Parents who choose the full boarding option will only see their children on the Fixture Free and Mid-Term Breaks that are set on the School Calendar. This means that children stay at school and board for three weeks before they go home. Once again, a bus service is provided to transport children to Kariba, Harare and Marondera.. Families are always welcome to attend house events, sport fixtures, concerts and drama performances, in addition to visiting during the open weekends.
If you decide that full boarding is the option for you, you can be assured that your child will be well cared for, stimulated, while living in a safe and loving environment. Weekends are kept to a strict routine to provide a sense of stability and security for our boarders. We keep our children well entertained and they can look forward to activities ranging from nature walks, movie nights, Sunday school and letter writing to parents on Sunday.
Diet
Meals are served 3 times a day in the main dining hall. All meals are freshly prepared and offer a well-balanced diet, ensuring that the children receive all the nutritional goodness they need. During morning and afternoon breaks, snacks are served with tea.
Pastoral Care
As we have teachers that live on school campus, the duty staff supervise meal times, afternoon activities, and evening prep. The duty staff also ensure that all children are happily tucked up in bed before they hand over to the matrons for the night.
Buddy System
In order to help our new little Grade 1 and 2 children to adapt more quickly, we have put in place a buddy system. Each Grade 1 or 2 child is assigned to a Grade 7 student who will mentor them. They will assist them with making their bed, getting dressed in their school uniform correctly, finding anything that may have been lost, as well as looking out for them during the course of the day. This also provides an excellent learning and leadership experience for the Grade 7 pupils as they develop their responsibilities and maturity.
Day Scholars
Day scholars at LCPS are very much part of our school environment and benefit from the same extensive programme of activities and opportunities as our boarders.
This option is selected by parents who live in and around the surrounding area where parents have the choice to drop off their children for school and then to collect them once school is finished each day. We also assist parents who work by offering a shuttle bus for children to and from school. The shuttle runs in the morning from three pick-up points in Chinhoyi to the school and there are two return trips made, one for Infants at 12.45pm, and the last trip at 5.00pm. The children are always accompanied by an adult on the shuttle bus.
Buses
We offer a school run to Kariba, Harare and Marondera every Fixture Free as well as at Half Term weekends.
Parents are welcome to make use of the buses we outsource from reputable companies that are paid for by the parent. These run on Monday mornings and Fridays at lunchtime. Please feel free to contact us directly to find out more here: primary@lomagundi.com.